10 Best Ad Networks For Bloggers and Publishers 2022
Are you considering how to monetize your blog? Given the amount of competition in each niche, monetizing a blog isn't exactly a simple task. Even if you started your blog as a matter of passion, it can also be a profitable money stream.
Joining an ad network is one way to make money from your site. These are online services that act as middlemen between publishers like you and a variety of advertisers.
Ad networks simply assemble an inventory of unsold advertisements from publishers and sell them to advertisers. They get a cut of the ad income in exchange. Before selling these advertisements to advertisers, certain ad networks may mark them up.
There's a lot more to ad networks' function in blog sites than that, but that's the core of it. To summarize, if you want to monetize your site, working with an established ad network can help you do so more efficiently.
Choosing the proper ad network to work with may make a huge impact on your blog's long-term earnings. As a result, you should analyze many networks before signing up and placing display ads on your blog.
So, which ad networks should you work with to get the most bang for your buck? We've compiled a list of great ad networks for bloggers, including some of the top blog ad programs available.
Here are the best ad networks for bloggers and publishers in 2022:
---
10 Best Ad Networks
| | | |
| --- | --- | --- |
| Ad Networks | Requirements | Average RPM |
| 1. AdThrive | 100,000 Monthly Pageviews | 13-20 USD |
| 2. Mediavine | 50,000 Monthly Sessions | 10-20 USD |
| 3. Monumetric | 10,000 Monthly Pageviews | 5-12 USD |
| 4. PubFuture | 100,000 Monthly Pageviews | 2-15 USD |
| 5. Ezoic | 10,000 Monthly Visitors | 2-15 USD |
| 6. Google AdSense | None | 2-5 USD |
| 7. Infolinks | None | 2-5 USD |
| 8. Media.Net | None | 1-5 USD |
| 9. Pixfuture | 100,000 Monthly Pageviews | 0.5-5 USD |
| 10. PropellerAds | None | 0.5-5 USD |
---
AdThrive
AdThrive is a well-known full-service ad management network that provides a wide variety of services. This ad network is only available to less than 3000 publishers.
Moreover, AdThrive requires a minimum of 100,000 monthly pageviews to join. The average RPM for AdThrive is between 13 and 20 dollars for most of the publishers. As a result, you'll be able to earn up to $20 for every 1,000 pageviews.
In addition, AdThrive goes out of its way to help and support its publishers. For all applications, AdThrive has a very strict quality evaluation method. So, If the majority of your traffic originates in the United States, you have a far greater chance of getting allowed into the network.
Above all, If your blog isn't accepted, don't be afraid to contact them and inquire about why your application was turned down. They'll often offer you specific measures to take to enhance your chances of coming on board.
Also Read:
AdThrive Review 2022: Skyrocket Your Ad Revenue
Top 7 AdThrive Alternatives That Won't Disappoint
---
Mediavine
Mediavine is an ad management platform that provides a comprehensive and unique solution to thousands of publishers across the world.
If you want to optimize how advertising displays on your blog or website, Mediavine might be an excellent way. Also, Mediavine is entirely free in the sense that there are no setup or registration fees.
Publishers that use other ad networks to display advertising on their websites are also denied access to Mediavine. In addition, you must have more least 50,000 monthly sessions to join the Mediavine publisher program. They'll check to see whether the traffic is organic and if there's any bot traffic or other suspicious activity.
Furthermore, if AdSense has already banned your website, Mediavine will not work with you. Furthermore, the United States, the United Kingdom, Canada, and Australia must account for the bulk of your website traffic.
Mediavine also gives its publishers a healthy sum of money. With Mediavine, you can calculate the Revenue per Mille (RPM), which is the amount you make for every 1,000 sessions. Also, The RPM might range from $10 to $20 on average depending on the publication, niche, and traffic locations.
---
Monumetric
Monumetric is an ad network that gives both professional and new bloggers more control over the advertisements that show on their site.
In addition, Publishers can choose from four different plans based on the amount of traffic they receive. They are: Propel, Ascend, Stratos, and Apollo. Depending on the amount of traffic your website receives, you may select from several options.
The traffic criteria have been stated clearly by Monumetric. To join their ad network as a publisher, a website or blog must have at least 10,000 monthly visits.
If your monthly traffic is less than 80k, you must pay a $99 setup fee by credit card to guarantee that they find the best sponsors for you and set up all of your workers. However, if your monthly pageviews exceed 80k, the setup fee is waived.
Monumetric also compensates its authors well. Monumetric's average RPM ranges from $5 and $20, depending on the traffic location.
Also Read: Mediavine vs Monumetric: Which is Better for Publishers?
---
PubFuture
Pubfuture is an ad network with a high conversion rate. According to their claims, ad revenue can increase by 50 to 200 percent when compared to AdSense. And, it offers its publishers a variety of ad formats and excellent customer support to boost their ad revenue. You should discuss with the account manager to have the best solution for your website.
Your earnings with PubFuture will undoubtedly improve thanks to high-quality adverts and various global leading demand sources. Using their video ad on your website will significantly increase your ad revenue, with CPMs as high as $15.
To be eligible for PubFuture, your blog or website must get at least 100k monthly views. When using Valueimpression, publishers may expect their RPM to range from $2 to $15.
Along with this PubFuture offers a variety of ad formats to its publishers including banner, video, native and interstitial. The formats that they often have higher revenue than other ad networks are Video ads, Sticky ads, and 300×250 ads.
The main pros and cons of the PubFuture ad network are mentioned below:
Pros:
Excellent Customer Support
Fast and hassle-free payments (payouts are on the 10th – 15th monthly)
Various world's leading demand sources
Good quality ads
Good revenue (especially with Video ads, Sticky ads, and 300×250 ads)
Cons:
Lengthy Ads.txt file due to numerous demands
Long Approval Process (can take up to 10 days)
Overall, PubFuture is an excellent ad network. You can find more about this ad network from the detailed review below which I've written with my experience with the very ad network.
Read: An Honest Review of the PubFuture Ad Network
---
Ezoic
Ezoic is a wonderful alternative to AdThrive and Mediavine. This ad network can significantly increase your ad revenue if your blog traffic isn't mostly from the United States.
Their advertiser network is more diverse. Hence, they cover a wider range of demographics and geographical regions. As a result, if your visitors originate from all over the world, Ezoic can serve advertisements to all nations and readers that are relevant and engaging to them.
Ezoic is also a Google Certified Partner. Ezoic allows you to sign up with a monthly visitor count of 10,000 or more. Moreover, The Average RPM may range anywhere between $2 and $10 for most of the publishers depending on the traffic locations.
Read: Best CPA Networks 2022
---
Google AdSense
Google Adsense, also known as content targeting advertising, began in March 2003. Since its start, Adsense has established itself as the most trustworthy and dependable advertising network on the planet.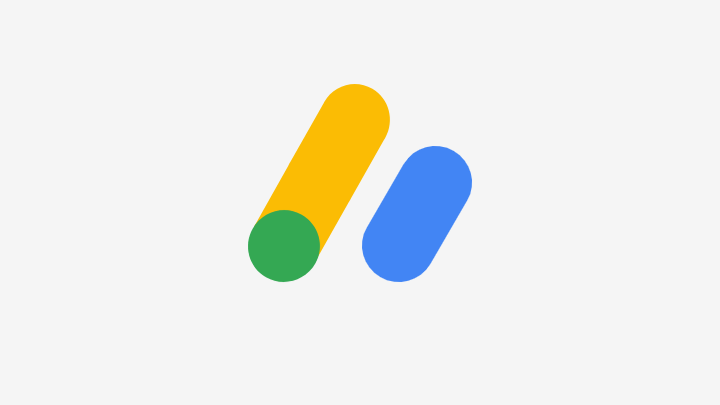 The platform is known for its ability to create and deliver responsive banner advertisements on blogs and websites. Google takes pleasure in presenting adverts to a diverse group of people depending on a variety of characteristics, including the content of the website and the visitor's geographic location. Adsense is unmatched when it comes to providing high-quality, non-intrusive, and relevant ads.
The CPC (Cost-Per-Click) model is used by Adsense. Your advertiser will decide how much they are willing to spend for a single click on an ad on your website. The CPC on AdSense ranges anywhere from 0.02$ to 5$ depending on a variety of things such as keywords, geographical location, advertisers, and so on.
Well, there are no traffic requirements to apply for this ad network as a publisher but you must have high-value content on your website and must follow google AdSense policies. The average RPM on AdSense ranges from 1$ to 5$. RPM fluctuates depending on user engagement traffic locations and many more factors.
Read: How to Get Google AdSense Approval?
---
Infolinks
Infolinks is a publisher and advertiser-friendly advertising platform. It's been around since 2007, and it's now one of the world's major publisher platforms.
One of the most appealing aspects of using Infolinks to monetize your website is that it can be used with Adsense. It does not violate any of Google Adsense's policies. So, you can be assured that you will not be kicked out of the program.
Also, Infolinks has no traffic limitations and, like AdSense, gives its publishers 65-70 percent of the revenue generated. The RPM usually ranges from 2-5$ for most of the publishers.
---
Media.net
Media.net is another excellent option for publishers. It began its journey for Publishers in 2013. This is a Yahoo and Bing commercial feature. Publishers can enhance their ad revenue by using this well-known ad network. It has a huge list of advertisers who want their ads to appear across several publisher sites.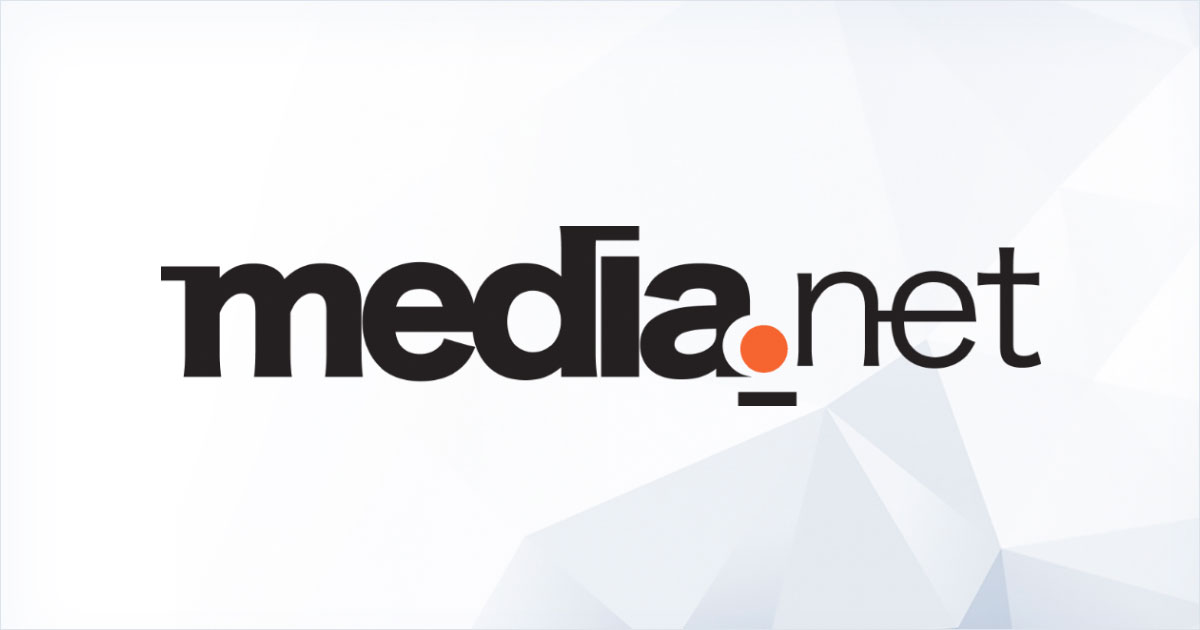 In addition, Media.Net only approves websites with a significant amount of traffic. There are no specific minimum traffic requirements to join. But, publishers must have the majority of their traffic from the United States, the United Kingdom, or Canada to be approved.
Additionally, The majority of publishers who use Media.Net see an average RPM of $1-$5.
---
Pixfuture
Pixfuture is also a high-end ad network that works with publishers to help them increase their ad revenue. They have a global marketing effort that is successful in 25 languages.
Their approval process is usually easy and straightforward. Your application will be processed in a matter of days. They have higher CPM rates, and you can make more money with Pixfuture than you can with AdSense.
Moreover, Pixfuture does not have any specific traffic requirements for joining the ad network. Nonetheless, to be recognized as a publisher, you need to have an acceptable monthly traffic of roughly 100,000 visits.
The RPM ranges from 0.5$ to 5$ and might change depending on traffic conditions. You can obtain higher RPM than specified if you get traffic from nations like the United Kingdom, the United States, and Canada.
---
Propellerads
PropellerAds was created in 2011, and at the time, it was the most popular source of Popunder traffic.
It now has a daily reach of over 3 billion ad impressions and 350 million push subscribers across 195 countries.
Publishers on Propellerads are not required to have a certain amount of traffic. As a result, even if your website receives few visitors, you can begin monetizing it.
RPM on Propellerads varies from 0.5 to 5 dollars for most publishers, same as Pixfuture.
---
Conclusion
To summarize, every ad network has advantages and disadvantages. But, we must carefully evaluate each ad network by looking at publisher reviews, advantages and disadvantages, support, payment methods, RPM, CPC, and other factors. Furthermore, publishers should not rely just on one ad network for revenue. They should continuously be on the lookout for new ad networks and experiment with them. If you have any questions, suggestions, or experiences, please leave a comment below. I'd be happy to respond.
Also Read: