Top 7 Raptive (AdThrive) Alternatives That Won't Disappoint
Raptive, previously AdThrive is a platform that links advertisers and ad publishers online. It is quite advantageous to writers seeking to monetize their blogs because it pays several times more than AdSense.
They are a Google-certified publishing partner and a premium ad network.
It began as a company that specialized in women's lifestyle ads when it was founded in 2013. Raptive provides best-in-class ad bidding and placement technologies.
Despite being one of the top ad networks of all time, many bloggers are unable to use the Raptive ad network due to Raptive's stringent publisher program requirements.
Raptive acceptance is difficult because they do not accept sites with little traffic, and even if your site meets the traffic standards, you may not be accepted.
Only 15–20% of applicants make it through the application procedure. Raptive's approval process is manual and stringent. The minimum monthly traffic requirement is 100,000-page visits.
---
Raptive Alternatives
Don't worry if you don't qualify for Raptive. There are numerous other ad networks that are waiting for you to join their network as a publisher. In this article, I am going to share with you the top 7 alternatives for the Raptive ad network that pays a handsome revenue to the publishers. All of the ad networks listed in this article are profitable and pay far more than AdSense. The top 7 Raptive alternatives are:
| | | |
| --- | --- | --- |
| Raptive Alternatives | Requirements | Average RPM |
| 1. Mediavine | 50,000 Monthly Sessions | 10-30 USD |
| 2. Ezoic | 10,000 Monthly Visitors | 2-15 USD |
| 3. Media.Net | None | 5-10 USD |
| 4. Infolinks | None | 2-5 USD |
| 5. Valueimpression | 100,000 Monthly Pageviews | 2-10 USD |
| 6. Monumetric | 10,000 Monthly Pageviews | 5-20 USD |
| 7. Pixfuture | 100,000 Monthly Pageviews | 0.5-5 USD |
---
Mediavine
We've chosen Mediavine as the best ad network alternative for Raptive.
Mediavine is an ad management platform that offers thousands of publishers around the world a complete and exclusive service.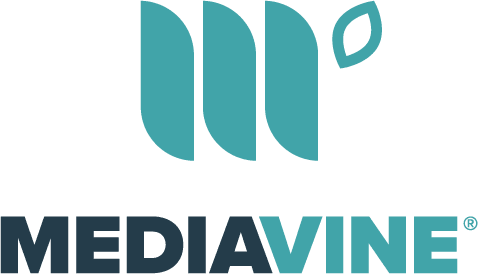 Mediavine could be a good option if you want to optimize how an advertisement appears on your blog or website. In the sense that there are no setup or enrollment costs, Mediavine is completely free.
Mediavine also rejects the application of those publishers who are using other ad networks to display ads on their websites. In addition, to join the Mediavine publisher program, you must have more than 50,000 monthly sessions. They'll make sure that the traffic is organic and that there isn't a lot of bot traffic or other similar activities.
In addition, Mediavine will not collaborate with you if AdSense has previously banned your website. Furthermore, the majority of your website traffic must come from the United States, the United Kingdom, Canada, and Australia.
Mediavine pays a good amount of revenue to its publishers. You may compute the Revenue per Mille (RPM) with Mediavine, which is the amount you earn per 1,000 sessions. Depending on the publisher, this can range from $10 to $30.
Read: CPA Networks with Instant Approval
---
Ezoic
The next ad network on our list is Ezoic. Ezoic is a simple ad testing tool that assists you in determining the optimum locations for your advertisements to appear on your website in order to increase clicks and revenues.

Ezoic offers publishers a range of ad types, including pop-unders, interstitials, and in-line advertisements, in addition to display ads and other layouts. But the problem is that you have to give them permission to change and edit the DNS records of your website. Sometimes this can cause issues to your website.
Publisher's site content language must be AdSense supported in order for Ezoic to accept it. They require a minimum of 10,000 pageviews every month in order to meet their traffic requirements. While a result, Ezoic will be an excellent fit for publishers with 10,000 monthly visitors, as other ad networks have hefty traffic requirements.
Publishers may earn 50-60% more money with Ezoic than they can with AdSense, according to Ezoic. As a result, Ezoic can help you earn a lot of money. When publishers switch from AdSense to Ezoic, they typically see an increase in ad revenue. Your RPM might range from $2 to $15 depending on the traffic country and other factors.
---
Media.Net
As a next alternative to the Raptive ad network, we've picked Media.Net. Media.net is also one of the good choices for publishers. In 2013, Raptive for Publishers began its adventure. This is a feature of Yahoo and Bing advertisements. Using this well-known ad network, publishers can increase their ad revenue. It has a long list of advertisers who want their advertising to be served across publisher sites.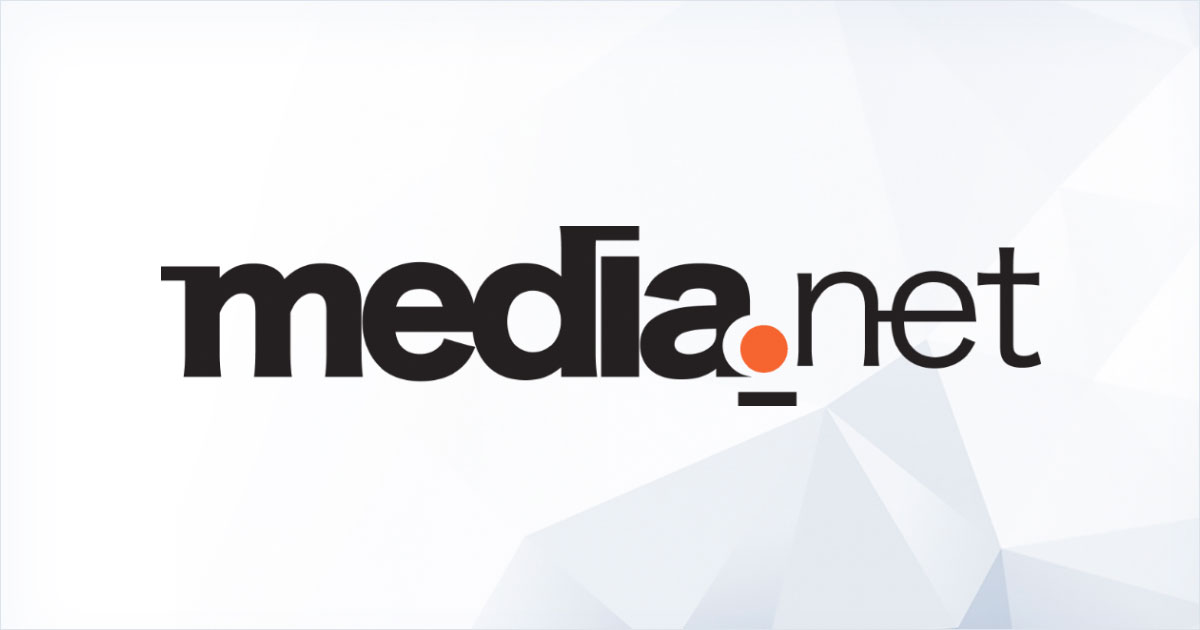 In general, Media.net does not show banner or picture advertising. Instead, they serve contextual ads.
Desktop interstitial advertising, in-content native advertisements, and mobile docked ads are also supported.
Only websites with a substantial volume of traffic are approved by Media.Net. Although no formal minimum traffic requirements have been released, publishers must obtain the bulk of their traffic from the United States, the United Kingdom, or Canada in order to be allowed. It will take at least 2 to 4 days for your site for media.net to analyze and approve the application.
When using Media.Net, the majority of publishers see an average RPM of $5-$10.
---
Infolinks
Infolinks is an advertising network that caters to both large and small businesses. If you're just getting started with blogging, this Raptive alternative offers a variety of ad formats that you may employ on your site.
The Infolinks signup process is simple and quick. You'll receive an email from Infolinks if your application is approved. Once your application has been approved, you may begin configuring your locations and ad units.
Infolinks may take up to a week or more to assess your website.
The Infolinks application process is generally straightforward and quick to complete. There are no minimum prerequisites for becoming an Infolinks publisher, such as traffic, page visits, or predicted minimum content words.
The majority of publishers who use Infolinks have RPMs ranging from $2 to $5. The good news is that, unlike Mediavine, you may maximize your revenue by using numerous ad networks using Infolinks.
---
Valueimpression
Valueimpression is a high-conversion-rate ad network. They claim that you can make 40 to 300 per cent more on their network than on other networks. Valueimpression is a Vietnamese advertising network.
At Valueimpression, the CPC, RPM, and eCPM rates are all fairly high. Publishers will benefit greatly from it because it has unique features such as auto ad refresh and sticky advertising at the bottom of your website.
Valueimpression has a simple sign-up process. By going to their official website, you can sign up for the ad network. Their approval procedure is also fairly quick, and they send you an email with all of your dashboard login information after your website is accepted.
Your blog or website must have at least 100k monthly visits or 750,000 monthly impressions to be eligible for Valueimpression.
Publishers can see their RPM ranging between $2-$10 while using Valueimpression.
Read:
---
Monumetric
Monumetric is an ad network that offers a number of advantages to both experienced and inexperienced bloggers who desire more control over the ads that appear on their site.
According to the quantity of traffic, they also provide four plans for publishers: Propel, Ascend, Stratos, and Apollo. You can choose from a variety of plans based on the quantity of traffic your website receives.
Monumetric has made clear about the traffic requirements. A website or a blog must have at least 10,000 monthly pageviews to join their ad network as a publisher.
If your monthly traffic is less than 80k, you must pay a setup cost of $99 by credit card to ensure that they discover the greatest advertisers for you, as well as the fact that they need to set up all of the employees. If you have more than 80k monthly pageviews, however, the setup charge is waived.
Monumetric also pays its publishers handsomely. For the most part, Monumetric's average RPM runs from $5 to $20, depending on the traffic region.
---
Pixfuture
Pixfuture is also a high-end ad network that assists publishers in increasing ad revenue. Their headquarters are in Toronto, Canada. They have a successful marketing campaign in 25 languages throughout the world.
Their approval procedure is usually straightforward and simple. It only takes a few days for your application to be approved. They have larger CPM rates, and you can make several times as much money with Pixfuture as you can with AdSense.
Pixfuture does not have any formal traffic requirements for joining their ad network, however, you should have a reasonable monthly traffic of around 100,000 visits to be recognized as a publisher.
The RPM generally ranges from 0.5$-5$ and can vary due to traffic locations. If you get traffic from the countries like UK, USA, Canada etc. you can get high RPM than mentioned.
---
---
Raptive Alternatives: Conclusion
In conclusion, every ad network has its pros and cons but we have to carefully analyze the ad network by looking at their publisher reviews, pros, cons, support, payment methods and RPM, CPC etc. In addition to that, publishers mustn't rely on only one ad network for their earnings. They should always be keen and should always experiment with different ad networks. Please feel free to comment below for any queries, suggestions or experiences. I'll be happy to answer!
Also Read: Best Ad Networks For Bloggers Publishers